Farmingdale State College
Professor Richard Hoffman
News12 Meteorologist
Phone: 516-393-1774 Work Number
Web Site: http://www.richhoffmanclass.com
Email: richard.hoffman@farmingdale.edu

General Education:
This class fulfills 3 credits of the Gen. Ed. Science requirement.
Course: PHY 116 Physical Science - Intro to Meteorology
Monday and Wednesday 1:40 to 2:55pm (CRN 22063) and 3:05pm to 4:20pm (CRN 22283)
I do not have set Office Hours - Please Email me to diccuss any issues, or so we can set up a time to meet -Or speak with me after class
Spring 2018 calendar— http://www.farmingdale.edu/calendars/academic-calendar/spring-2018.shtml
| | |
| --- | --- |
| January 28th (Monday) | Classes begin |
| March 19th and 21th (Monday-Wednesday) | No Classes (Spring Break) |
| April 5th | Last day to withdrawal |
| May 9th | Last Day of Class |
| May 12th | Study Day/Make-up Day |
| May 12th to May 18th | Final Exam / Evaluation Period |
Finals schedule - http://www.farmingdale.edu/registrar/final-exams.shtml
GRADES DUE 72 HOURS AFTER FINAL EXAM
| | | | | |
| --- | --- | --- | --- | --- |
| Monday/Wednesday | 1:40pm-2:55pm | M | May 14th | 1:40pm-4:20pm |
| Monday/Wednesday | 3:05pm-4:20pm | W | May 16th | 1:40pm-4:20pm |
| WHEN WE MEET | CLASS TIME | | FINAL DAY | FINAL TIME |
FINAL IS TAKEN IN OUR REGUALR CLASSROOM.

No Classes: March 19th and 24th - Spring Break.
Last day to Withdraw: April 5th 2018 (Thursday)
Last day of Class: May9th 2017
GRADES DUE: May 18th 2017
Spring 2018 calendar— http://www.farmingdale.edu/calendars/academic-calendar/spring-2018.shtml

Get Emergency Notification Texts on Your Mobile Device
Farmingdale has partnered with RAVE Mobile Safety to facilitate emergency message delivery.
Sign up for the free service at https://www.getrave.com/


Cancelation of Classes:
Weather and other campus-wide cancellations will be listed on the home page, Facebook and Twitter and you can also sign up for RAVE and SUNY Alert.
Go to the Rave web page and use your Farmingdale user ID and password to enter the site. For SUNY-Alert, please visit the University Police web page.
IF class will be cancelled( just this class not campus wide).... I will try and email the class or a note will be posted on the door.
15 minute rule - Please Wait 15 minutes at the start of the Class for the Professor
SCHEDULE AND CLASS NOTES
Please Note - Chapter 4 and Test 2 is very hard --Please put in some extra time and energy. For chapter 3 and 4 you have to use Basic math skills with no Calculators

Disability Services Center:
If you have a disability for which you are or may be requesting an accommodation, you are encouraged to contact both your instructor and the Disability Services Center, Roosevelt Hall, Room 151, or call 631-420-2411, or 420–2607 as soon as possible this semester.

Academic Integrity Policy
Because intellectual honesty is a cornerstone of all academic and scholarly work, each member of the Farmingdale State College campus community is expected to maintain academic integrity. Farmingdale State College has developed regulations concerning academic dishonesty and integrity to protect all students and to maintain an ethical academic environment. For more information, click the updated link for the Academic Integrity Policy.
It is important for you to understand the concept of plagiarism. Plagiarism is intentionally representing the words, images or ideas of another as one's own in any academic exercise. This includes words, images or ideas in either print or electronic format.
Cheating on an exam will result in a grade of F - ZERO for the test.

Electronic Devices Policy:
No electronic devices are needed for the class. You will need to know how to understand basic math skills - adding, subracting, multiplying and dividing. If you need help with these skills we can get you a tutor.
Student Code of Conduct
The President of the College and the Vice President for Student Affairs recognize the rights of designees including University Police, to enforce all regulations, policies, license agreements, laws and codes on campus. If any individual allegedly violates the laws, Student Code of Conduct or campus policies, a President's designee will institute proceedings against the offender (s). For more information on the student code of conduct, see the Code of Conduct section in the current Student Handbook, or choose Code of Conduct from the A-Z Links.
University Police
631-420-2111
Get Emergency Notification Texts on Your Mobile Device
Farmingdale has partnered with RAVE Mobile Safety to facilitate emergency message delivery.
Sign up for the free service at https://www.getrave.com/
QUESTIONS EMAIL ME: RICHARD.HOFFMAN@FARMINGDALE.EDU
or HOFFMARD@FARMINGDALE.EDU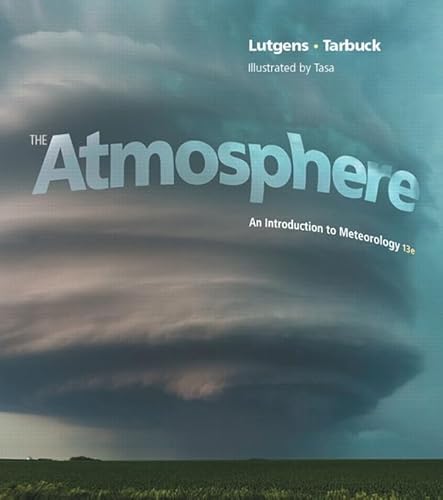 Textbook: "The Atmosphere" 13th edition by F. Lutgens and E. Tarbuck,
http://www.barnesandnoble.com/p/the-atmosphere-frederick-k-lutgens/1120955097/2671777602070?st=PLA&sid=BNB_DRS_Marketplace+Shopping+Paperbackshopus_00000000&2sid=Google_&sourceId=PLGoP23240&k_clickid=3x23240&kpid=2671777602070
eText:
ISBN-10 0134016017, ISBN-13 9780134016016
Print Book:
ISBN-10 0321984625, ISBN-13 9780321984623 - ( book)
Author(s): Frederick K. Lutgens; Edward J. Tarbuck; Dennis G. Tasa
Publisher: Prentice Hall
Copyright year: © 2016 Pages: 528
http://www.coursesmart.com/0134016017/?a=1773944
Table of Contents
1 Introduction to the Atmosphere
2 Heating Earth's Surface and Atmosphere
3 Temperature
4 Moisture and Atmospheric Stability
5 Forms of Condensation and Precipitation
6 Air Pressure and Winds
7 Circulation of the Atmosphere
8 Air Masses
9 Weather Patterns
10 Thunderstorms and Tornadoes
11 Hurricanes
You must have a farmingdale email and You must check it often.
If you don't know how to check it or use it please let me know.
http://mail.farmingdale.edu

Course Learning Outcomes:
To give you basic knowledge about our world around us. Understanding weatehr basics of temperatures, clouds and weather systems. Why will it rain or why will it be sunny.
Catalog Course Description: Course outline: A descriptive course in elementary meteorology that will introduce students to weather analysis and forecasting.
Topics covered will be Temperature, Pressure, Wind, Radiation, Clouds, Precipitation, Synoptic Weather Charts, Air Masses, Low and High Pressure Areas, Frontal Systems, Thunderstorms, Weather Forecasting and Local weather.
By the end of the semester students will be able to understand weather patterns and make their own weather forecasts. Website: http://www.richhoffmanclass.com
Homework: Homework questions will be assigned from each chapter. They will not always be collected. The student, who does homework ( read text book ) on a regular basis, usually does well in the course.
Grades: Your grade in the course will be determined by your test scores, homework and classroom participation.
There will be 4 exams during the semester, plus a final exam. 5 tests total. I ***do not drop**** the lowest grade...
4 test scores 60% of your grade, Final 30% Homework, Class Participation and Attendence 10%
NO make up tests -- You final exam grade will replace the miss test grade. ********************
Attendance Policy:
Attendance: Attendance for classes is mandatory. Everything that will be on the exam will be covered in class. If you miss a lot of classes you will not do well in this class. If you are going to miss class or any questions please Email me.
Email: richard.hoffman@farmingdale.edu or hoffmard@farmingdale.edu Office Hours: I don't have any set office hours. I am just a phone call or email away. 516-393-1774
Attendence 10% - if you miss class it tends to impact your grade

IF you are having any problems with the tests or material please contact the professor - If you you have poor grades after test 2 contact the professor
do not wait to the end of the semester ...
Religious Absences:
If you are unable to attend class on certain days due to religious beliefs, please consult with your instructor well in advance of the absence so that appropriate accommodation can be made.

How to get an A
1. Show up to class - Good Attendence equals good grades
2. Read the chapter - before class if possible - We will cover pages 3 to 324 in book ( chapter 1 - 11) - Yes - you need to read the chapters
3. Take good notes in class - this is very important --- you need to re-write the material so you can understand
4. If you have any issues or questions Email Professor ASAP QUESTIONS EMAIL ME: richard.hoffman@FARMINGDALE.EDU
5. Before tests or during class if you have any questions ask or email professor


New Grading System Per Farmingdale State
| | | |
| --- | --- | --- |
| 93-100 | A (4.0) | Excellent |
| 90-92 | A- (3.67) | |
| 87-89 | B+ (3.33) | |
| 83-86 | B (3.00) | Good |
| 80-82 | B- (2.67) | |
| 77-79 | C+ (2.33) | |
| 73-76 | C (2.00) | Satisfactory |
| 70-72 | C- (1.67) | |
| 67-69 | D+ (1.33) | |
| 60-66 | D (1.00) | Minimum Passing |
| 0-59 | F (0.00) | Failure |
New Grading System Per Farmingdale State

93-100  A (4.0)  Excellent

90-92  A- (3.67)  

87-89  B+ (3.33)  

83-86  B (3.00)  Good

80-82  B- (2.67)  

77-79  C+ (2.33)  

73-76  C (2.00)  Satisfactory

70-72  C- (1.67)  

67-69  D+ (1.33)  

60-66  D (1.00)  Minimum Passing

0-59  F (0.00)  Failure

Curved Grades

EXAMPLE

- possible curve

89-100  A (4.0)  Excellent

86-88  A- (3.67)  

83-85  B+ (3.33)  

78-82  B (3.00)  Good

75-77  B- (2.67)  

72-74  C+ (2.33)  

68-71  C (2.00)  Satisfactory

64-67  C- (1.67)  

59-63  D+ (1.33)  

55-58  D (1.00)  Minimum Passing

0-54  F (0.00)  Failure
Withdrawal from Course: I do not recommend that any student withdraw from the course. Discuss with me your reasons, let's see if we can work something out. Last day to Withdraw:April 5th 2018

General Thoughts: Meteorology can be fun and exciting. It is what you want to make of it. I have made a career out of it and I am looking to pass some of my knowledge onto you.
Weather affects everyone whether it's a snowstorm in the winter or a thunderstorm in the summer. Trying to figure out Mother Nature is a daunting task and this class is just the beginning in understanding the atmosphere in which we live.
I am here for students if they have any questions. If you don't understand a subject please ask. If you don't understand, the odds are there is someone else who is confused as well.

With my experience in Meteorology, I am able to put a twist on the subject matter. I will also be able to give you some insight about television meteorology.
I have been working in Meteorology for more than 20 years, including several television stations in the Northeast.
I have been at News12 Long Island since September 2002. You can check out my website; www.richhoffman.net.
I am also open to suggestions, if there is certain topic you would like me to cover please ask.

Course Outline: Topics

1. CLIMATE AND THE ATMOSPHERE
A. Nature of the Atmosphere
B. Origin of the Atmosphere
C. Composition and levels of the Atmosphere


2. HEAT AND TEMPERATURES
A. The Radiation Budget
B. Variability of Insolation
C. Air Temperature and its Measurements
D. Horizontal and Vertical Temperature Distribution

3. ATMOSPHERIC MOISTURE
A. Water Vapor & Humidity Measurements
C. Physical Changes of State of Water
D. Clouds: Their Formation and Classification
E. Precipitation: Forms, Processes & Types
F.Observations of Precipitation and Distribution of Precipitation


4. MOTION IN THE ATMOSPHERE
A. Atmospheric Pressure
B. Pressure - Vertical and Horizontal Relationships
C. Pressure and Wind
D. General Atmospheric Circulation plus Upper-Level Waves and Jet Streams
E. Seasonal Changes - Monsoons - Oceanic Circulation


5. WEATHER DISTURBANCES
A. Properties of Air Masses
B. Air Mass Identification and Analysis
C. Stability and Instability
D. Air Mass Source Regions and Classification
E. Weather fronts
F. Anticyclone and Cyclones
G. Tropical Storms
H. Thunderstorms
I. Tornadoes and Waterspouts
J. The Weather Map and Regional Weather Patterns